Drupal - Using Field Groups for Visually Separating multiple field set (No Coding Required)
April 06, 2020
Introduction
You are having a form having multiple fields. When you render a form, all the fields renders as a separate field. You want some fields to be shown as a collection of fields visually. As a fieldset.
Field Groups module will help you here.
Guide
After installing Field Group module:
goto your content type.
Manage form display
You will see a button on top: Add field group
Click on it
Select Fieldset. You can chose other options as well, try setting each one of them and see the output.
Give a name to it.
You can create multiple Field groups as well.
Your created Field Group will be shown in Disabled section by default
Drag that field in active section
Drag the field you want into this Field Group.
See Example: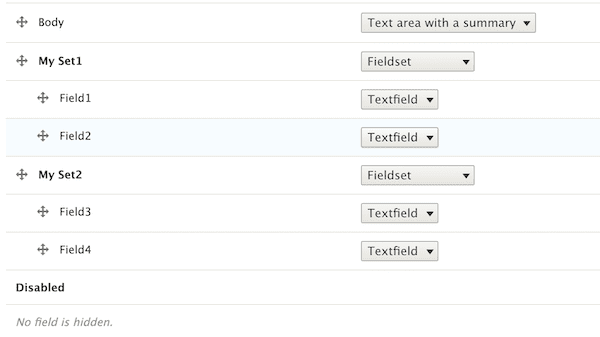 Now save the settings. And now see your form. It should look like below: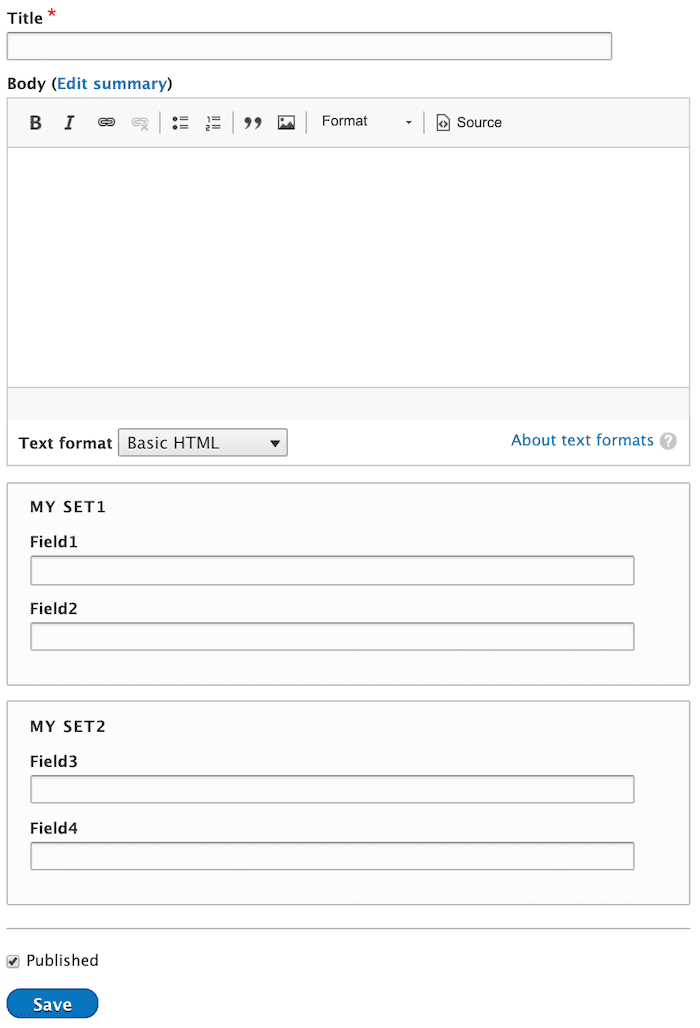 See before and after image to realize the benefit of it.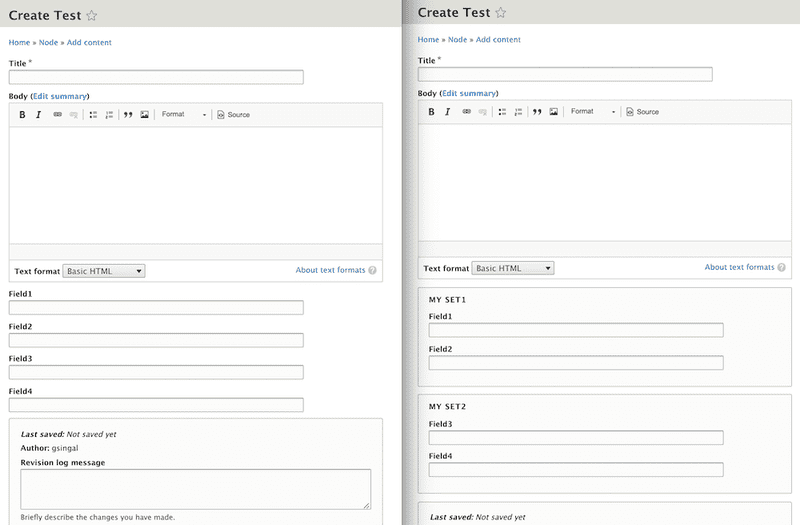 ---
Similar Posts
Latest Posts